I open the Day One journaling app and begin to write.
My 30 day challenge was to write at least 5 journal entries a day.
This challenge takes me anywhere between 20 to 45 min.
Each entry was usually short and sweet that revolved around a concept i'd been mulling around in my brain.
I journal less to recap a particular event and more to clarify a particular thought or feeling.
I've been journaling on and off for 8 years, but felt the need to start this challenge because I had a lot of golden nuggets mixed with sh*t piling up in my brain that I needed to get out onto paper.
Another reason I started this challenge was because I wanted to "spread my seed".
WTF does that mean?
I want to put my domain names www.anthonygalli.com and www.livetochallenge.com in as many reasonable places as possible so that those links will rank hirer on google. I could pay for ads (aka hookers if we are continuing with this metaphor), but I first want to thrust into all the free channels.
I'm achieving this through a variety of strategies - one of which is to share one of my five journal entries on Medium as a daily blog post with aforementioned links at the bottom of each post.
I want to keep this blog to one post per week so that I don't abuse your email inbox (subscribe if you haven't already).
There are a million reasons to journal. Besides reading, it has personally been my most beneficial daily habit.
The greatest benefit for me is that it's a form of therapy. I don't like to "vent" because "venting" can be detrimental to our health and often involves bad-mouthing or pushing our negative energy onto others.
I enjoy problem-solving, which journaling can often be better than or at least supplemental to conversing.
Journaling is also preservation.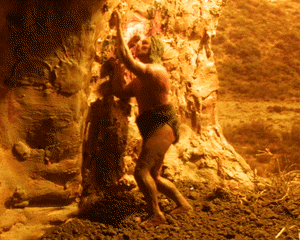 I may not think my life is particular interesting, especially the here and now, but once the here and now is no longer here and now than the words I write will be profoundly more interesting.
Just think how interesting it would be to read our thoughts when we were 10 or 20 years old, and then compound that by thinking how interesting it would be to read our parents or grandparents thoughts when they were our age.
Don't just journal for you. Journal for future generations!
Give this challenge a try and let me know what you think at founder@livetochallenge.com or by tagging @livetochallenge on social media.