SPECIAL
"Doubt kills more dreams than failure ever will."
I have self-doubt, obviously.
We all do to some degree because we wouldn't have survived childhood otherwise.
It was a good thing our self-doubt kicked in before we decided to climb that rotted tree, or rusted fence, or crossed the street without looking both ways.
But overall our self-doubt was built for a bygone error when lions, and tigers, and bears were a more rampant threat and therefore it wasn't safe to keep your guard down for too long.
To excel in the modern world I think you need an abundance of self-confidence and the evidence is clear - Donald Trump, Hillary Clinton, George W. Bush, Mark Cuban, Steve Jobs, etc...
"Always trust yourself more than you doubt yourself."
These people accrued massive amounts of wealth and power and they're definitely not self-doubters.
They make decisions and then move onto the next decision.
Some could argue their over-confidence leads to serious vulnerabilities, but it's hard to detach their level of success from their level of confidence.
HOW CAN YOU OVERCOME SELF-DOUBT?
1) Set goals. Pursue those goals - furiously. And then only if you're way behind expectations should you sit down and consciously work out a new strategy with pen and paper in hand (not by replaying your problems in your head over and over).
2) Success leaves tracks. Follow those tracks. Breakdown with pen and paper someone or something you admire. Figure out how him/her/it became successful and then apply those lessons to yourself or your business.
3) Entrepreneurship Tip: Minimize your risk as much as possible. I try to spend very little because I'm living off of my savings. I moved to Bangkok for its affordability. This will give me a greater buffer to work on Live to Challenge before I need to make it profitable.
SPECIAL
Why don't more people set goals since it's clear that those who do are happier, healthier, and more successful?
IS IT BECAUSE OF SELF-DOUBT?
Did you hear too much that you're not good enough and overtime started to believe it.
Maybe you set goals in the past, but failed and don't want to try again.
Maybe you're afraid of failing and would rather be able to say "you didn't try" then to go all out and fail.
I remember doing this in school where I would rather say "I didn't try" then try to get an A and fail, and then feel stupid.
IS IT BECAUSE YOU DON'T REALIZE HOW IMPORTANT GOAL-SETTING IS TO ACHIEVING GREATNESS?
Nothing great was ever achieved without setting a goal first. Things don't just happen. Things happen for the people that make them happen.
We didn't just end up on the moon. John F. Kennedy made it the public goal of the United States to get us there.
DO YOU NOT SET GOALS BECAUSE YOU'RE CONTENT WITH MEDIOCRITY?
Maybe you don't think the pain of pursuing a goal is worth upsetting your current lifestyle?
The day we stop trying to grow is the day we start asking to die.
I believe the universe wants to help us achieve our goals, but if you don't set goals the universe will pass over you and start to demand more and more from you in order to give more to the people who are setting goals.
If you think about it, what other living organism is capable of imagining the future as clearly as us?
Other organisms act instinctually. I believe goal-setting is what makes us divine. Do you think the creator just gave us this unique ability haphazardly so that we would never use it?
No!
He gave it to us so that we can co-create the future with him, her, or it.
DO YOU NOT SET GOALS BECAUSE YOU DON'T KNOW WHERE TO START?
Maybe you put the paper in front of your face, but can't come up with any goals that inspire you enough to put in the effort.
I'm not entirely sure how you can create that fire in your belly since I've had it for as long as I can remember, but ultimately you don't have to cure cancer or create world peace, start small, create some small goals where you can make forward progress.
I know I'm coming down hard on this because I love engaging in conversations with people who want more for themselves and the world.
It's funny people are quick to offer their goals for the country, who they want to be president, what policies they want implemented, but then if you ask them what goals they have for him or herself they aren't so sure.
I'm genuinely curious why you don't set goals (if you fall into this overwhelming majority of people) and I'm here to help in anyway I can.
Goal achieving isn't easy, but nothing great ever was.
SPECIAL

You here it a lot lately - grind!
But once you become great (in your field) it doesn't look like "grinding".
It looks enjoyable. I believe that's because the greater you are at something the more you like it.
I believe in the early years you need to grind it out. Grind it out longer than the competition. Grind it out for as long as it takes! The #1 enemy is complacency.
What is a skill you can develop and grind so that eventually you can become great at it?
For you, would it be... filming, photography, blogging, coding, event planning, DJing (They called me DJ Tony 2 Times because I played every song twice), comic book writing, etc...
START 30 DAY CHALLENGE

Build a Skill Daily
And then when you start to taste success you'll be utterly unstoppable because...
1) YOU'LL BE HAPPIER
And the happier you are the more productive you're and I recently heard this fact, "The happier you are, the less sleep you require to function in everyday life. Sadness increases the urge to sleep more."
2) YOU'LL HAVE MORE SUPPORT
If you can become successful with little to no support then that means when the support starts to roll in via supporters and staff then you can 10x your personal power.
When someone cautioned Arnold Schwarzenegger, after he had already won 5 Mr. Olympian titles and was going for his 6th, by saying, "The wolf at the bottom of the hill is hungrier!"
The Arnold responded, "Yes, but when the wolf at the top of the hill is hungry the food is there."
If your hunger can overpower the support of those at the top then you'll truly earn the right to be called "great".
For example,
Jim saved up and bought a 1986 Ford Ice Cream Truck.
Whereas Larry has been the top Ice Cream Truck on the block for years. Larry has his sh*t all decked out. He's got the newest equipment and even hired Jose to hand out flyers.
Larry also has a loyal customer base. Aunt Theresa always buys from Larry's ice cream truck whenever she goes to the pool.
For Jim to be successful he has to work extremely hard. Everyone is telling him to quit because Larry owns the block, but Jim remains persistent.
Jim's ice cream isn't as good, but he gives a good discount and decided to team up with the girl scouts to offer a special flavor Larry doesn't have, "Mint Chocolate Chip Cookie Ice Cream".
Aunt Theresa was a girl scout back in the day so she starts buying from Jim and leaves a big tip, gives a wink, and tells him, "Once a girl scout always a girl scout."
Jim eventually takes down Larry's ice cream empire, and now Jim loves his job more than ever before because of all the support he gets and the deep sense of meaning he derives from putting smiles on children's faces.
MORAL OF THE STORY
Grind it out for as long as you can because once you become great it'll get easier, at least in terms of motivation :)
SPECIAL
I'm obviously biased on this question because I created Live to Challenge, a bucket list, goal-setting website.
I created the site because I believe striving for goals, and forming good habits, is the key to creating your dream life.
Nonetheless bucket lists aren't for everyone, specifically the insecure and the unambitious. Boom.
CONS
1) May Become Too Rigid
You may become to focused on crossing things off your checklist that you lose appreciation of the serendipity of the present moment.
2) May Feel Regret
If you create a bucket list and see the years going by and you aren't achieving anything on your list you may feel a deeper sense of regret if you were to never have set goals to begin with.
3) May Brag More
Some people may use adventure and accomplishments to brag about their awesomeness, but no one likes a bragger, Steven!
4) May Spend Too Much
Instead of saving for the long-term, you end up spending all your money in the name of YOLO (you only live once).
5) May Become Too Distracted
Focus is important to success. If you have too many balls in the air you might drop them all. By creating a bucket list you may loose focus on your top priorities.
PROS
1) More Motivated
When you set goals you become more motivated. You are no longer shackled by instant gratification because you have your eyes set on a deeper purpose.
2) Happier
"Progress = Happiness" - Tony Robbins
3) Feel More Accomplished
I think we are our own worst critics. By writing out what you've accomplished it helps remind you of what you can achieve!
4) Better Memories
I think we should strive to live a life worth reading about.
5) Give and Connect More
As you set and achieve goals, some fun, some social, some charitable, you'll connect more with people and have a larger impact than had you just stayed home with the cats.
I think the CONS are predicated on a poor mentality when it comes to bucket list making. If you have the right mentality, which is to come from a place of adventure and contribution, then I think creating a bucket list is extremely useful to living the ultimate life!
SPECIAL
First let's explore what I call, The What, Why, How Self-Improvement Cycle.
The "HOW" are your habits.
People who aren't sure what they want to do in life tend to have poorer habits because why bother dealing with the discomfort and patience of creating good habits?
If you don't have a particular goal in mind why bother exercising when you can watch Netflix, why bother reading when you can sleep, why bother, why bother, why bother?!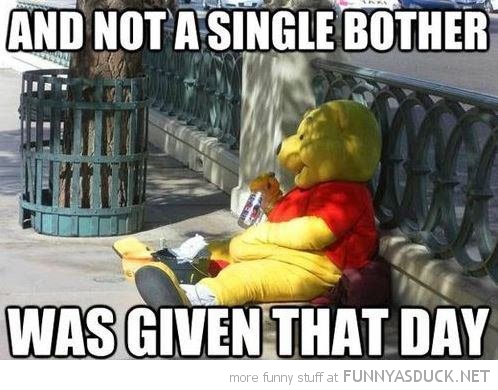 The "WHAT" are your goals.
You're not sure what your goals are. Nothing is particularly interesting to you.
I mean certain things sound good, but it's so much work to "run a marathon", "write a book", or "get an A". After the motivation subsides it just becomes drudgery.
The "WHY" is your purpose.
Your not sure what your purpose is. You just take it day by day. Your only purpose really is to "be happy" and "do good".
But how can you know what your purpose is when no goals inspire you and there are no good habits that you like.
It's a vicious cycle - you don't have good habits, because you don't have meaningful goals, and you don't have meaningful goals because you don't have a clear purpose and you don't have a clear purpose because you can't stick with any good habits.
HOW TO BREAK THIS CYCLE
I think one of two things will break this cycle -
1) It gets so f*cking bad that you don't have a choice.
That kind of happened to me. I was miserable and made the decision that I could be miserable and play video games, or I could be miserable and read. I decided on the latter and haven't looked back.
But even before that decision I had high standards for myself, maybe not in school, but ever since I can remember I was always competitive and wanted to be the best. It was never a question of "if"