First let's explore what I call, The What, Why, How Self-Improvement Cycle.
The "HOW" are your habits.
People who aren't sure what they want to do in life tend to have poorer habits because why bother dealing with the discomfort and patience of creating good habits?
If you don't have a particular goal in mind why bother exercising when you can watch Netflix, why bother reading when you can sleep, why bother, why bother, why bother?!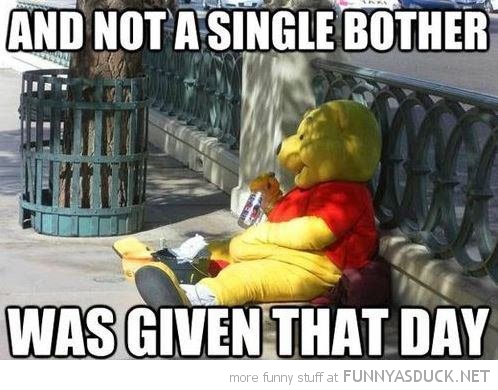 The "WHAT" are your goals.
You're not sure what your goals are. Nothing is particularly interesting to you.
I mean certain things sound good, but it's so much work to "run a marathon", "write a book", or "get an A". After the motivation subsides it just becomes drudgery.
The "WHY" is your purpose.
Your not sure what your purpose is. You just take it day by day. Your only purpose really is to "be happy" and "do good".
But how can you know what your purpose is when no goals inspire you and there are no good habits that you like.
It's a vicious cycle - you don't have good habits, because you don't have meaningful goals, and you don't have meaningful goals because you don't have a clear purpose and you don't have a clear purpose because you can't stick with any good habits.
HOW TO BREAK THIS CYCLE
I think one of two things will break this cycle -
1) It gets so f*cking bad that you don't have a choice.
That kind of happened to me. I was miserable and made the decision that I could be miserable and play video games, or I could be miserable and read. I decided on the latter and haven't looked back.
But even before that decision I had high standards for myself, maybe not in school, but ever since I can remember I was always competitive and wanted to be the best. It was never a question of "if" just a matter of "when". My miserableness finally inspired me to say now was the time to get started developing good habits.
That brings me to point two...
2) Raise Your Standards
I believe that if you keep your standards low you'll die with A LOT of regret asking yourself, "What if...", "What if..."
"I'd rather regret the things I've done than regret the things I haven't done." - Lucille Ball
HOW TO RAISE YOUR STANDARDS
1. First admit to yourself and a friend that your current situation is unacceptable.
2. Acknowledge that it's about the journey of progressing every day for the rest of your life - not a particular destination (life isn't suppose to be easy).
3. Settle on your WHY
Examples:
Help those suffering from mental illness because...
Make people laugh because...
Explore the depths of the ocean because...
Make sure my grandchildren are happy and healthy because...
Empower disadvantaged children because...
Provide people an escape through art because...
Alter the course of my family legacy because...
I think if you connect your purpose to a personal experience it'll make your purpose more motivating.
4. List all the things that would help your WHY succeed.
Spend at least an hour on this, making bullet and sub-bullet points. Really let your imagination run wild. Maybe do some research to even take it to the next level.
5. Then put a checkmark next to each of those things you "can" do. NOT what you'd "like" to do.
Your WHY is bigger than you. To truly be successful I think you have to put your WHY above your own personal desires. With that said, the better you get at something the more you'll eventually like it.
6. Create your WHAT, WHY, HOW sheet. At the top of your page, put your WHY, then list your WHAT and HOW. For a digital version go to www.livetochallenge.com.
7. Get started TODAY on the first thing on your list. Don't wait until you "feel" like it. Do it now and resolve to work toward your WHY every day.